About Barrier Freedom
Barrier Freedom is one of the few companies with the required certification to do commercial accessibility work.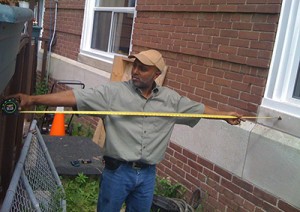 David Xavier has founded and run numerous successful businesses and franchise start-up companies. He is a professor in nanometer technology for herbal medicine and needle free acupuncture. David Xavier holds degrees in hydraulics and pneumatic's, fluid energy and has eight years of experience in accessibility installation, he has performed service and/or maintenance on most of the lift and disability equipment in the industry.
It is the mandate of our company to provide the highest quality of service to our clientele and is a reflection of the superior professionalism of its founder.
Fully licensed and insured
Barrier Freedom Inc. holds all commercial and residential licenses pertaining to the safe and government approved installation of elevators and disability equipment. With these licenses, the company can take advantage of all work opportunities with no limits to their growth. It also enables the company to train staff thus ensuring a ready work force of employees with all the appropriate qualifications.
On a personal note
"The reason I started this business was to create a sense of well-being and assurance in the hearts of our customers, that they were going to get the absolute best quality service and that they had put their trust in the right hands."
David Xavier