Accessibility Manufacturers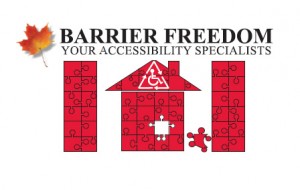 Barrier Freedom uses only the highest quality Accessibility Equipment, we use manufacturers that have attention to detail, put out high quality products, are innovative and forward thinking.
We can provide all makes and models of stairlifts, porchlifts, vertical and inclined platform (wheelchair) lifts, elevators, patient lifts and dumb waiters from the following manufacturers:
---
Bruno
"Bruno is the leading provider of solutions for an independent lifestyle."

In the more than a quarter of a century since its founding in 1984, Bruno Independent Living Aids has not only created the market for Vehicle Lifts but, has grown to be the world leader. Bruno's array of Stairlifts and Vertical Platform Lifts are the North American elite in style, quality and sales.
---
Acorn Stairlifts
An Acorn Stairlift could be the practical, affordable solution to make your life easier.

Acorn Stairlifts have been installed in 100's of thousands of homes worldwide. It is perfectly safe, totally reliable and easy to use. It is a surprisingly affordable solution to difficulties you or your loved ones may be having getting up or down stairs. We help people to stay in the home they love.
---
Concord Savaria
Better Mobility for Life

Savaria designs, engineers and manufactures products to help people gain personal mobility. We make a range of accessibility lifts and wheelchair accessible vans. We also produce elevators from basic to luxurious for select commercial applications and for home use.
---
ThyssenKrupp
Energy-efficient elevator systems

ThyssenKrupp Elevator is the world's premier manufacturer, installer and service provider of vertical and horizontal transportation technology. With 30,000 people in over 60 countries, speaking more than 20 languages and sharing a common goal, we are the recognized global leader in technology, quality and customer satisfaction.
---
Pneumatic Vacuum Elevators (PVE)
At PVE, we think outside of the box


Pneumatic Vacuum Elevators LLC, we are the designers and manufacturers of the only vacuum elevators in the world. PVE is an innovative, technology driven company that is revolutionizing how people and goods are transported vertically. Started in 2002 in Miami, Florida, PVE is proudly manufacturing three different models of vacuum elevators, ranging from single passenger to a three passenger, wheelchair-accessible model.